Cole Swindell Announces 12th Career Single "Never Say Never" A Duet With Lainey Wilson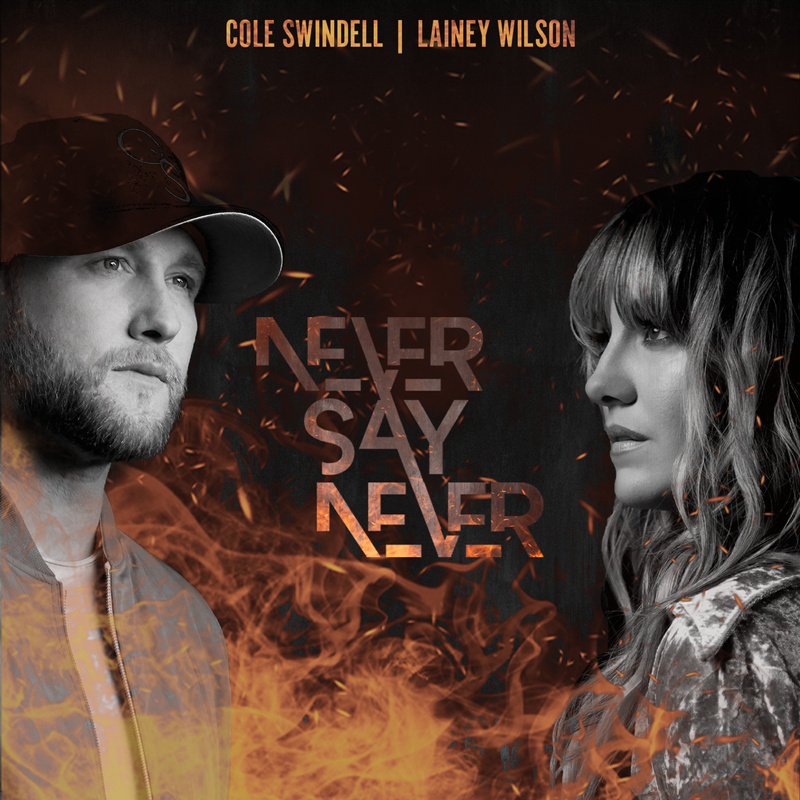 GRAMMY-nominated multi-Platinum superstar Cole Swindell announced his 12th career single, "Never Say Never," is a duet with his friend and BBR Music Group's fast-rising new artist Lainey Wilson. Swindell and Wilson revealed the single cover this morning across their social channels. "Never Say Never" will be released across all digital platforms on Thursday, November 18 and go for official radio adds on Monday, November 22.
Swindell co-wrote the duet with Jessi Alexander and Chase McGill. "Never Say Never" is the Georgia native's 12th career single and the follow-up radio single to his back-to-back No. 1 hits "Love You Too Late" and most recently his milestone multi-week, 10th career No. 1 hit "Single Saturday Night" which has already logged over 245 million streams globally. "Never Say Never" is also the follow-up single to Wilson's No. 1 smash hit "Things A Man Oughta Know."
Swindell recently wrapped his tour with Thomas Rhett's Center Point Road Tour and has been on the road headlining his own dates. He will perform on the just announced CBS presents NEW YEAR'S EVE LIVE: NASHVILLE'S BIG BASH, Friday, Dec. 31 (8:00-11:00 PM, ET/PT, 11:30 PM-1:30 AM, ET/PT) on the CBS Television Network. The special will also be available to stream live and on demand on Paramount+.