BMI'S JON PARDI CELEBRATES CHART-TOPPING HITS "HEARTACHE MEDICATION" AND "LAST NIGHT LONELY" WITH DOUBLE #1 PARTY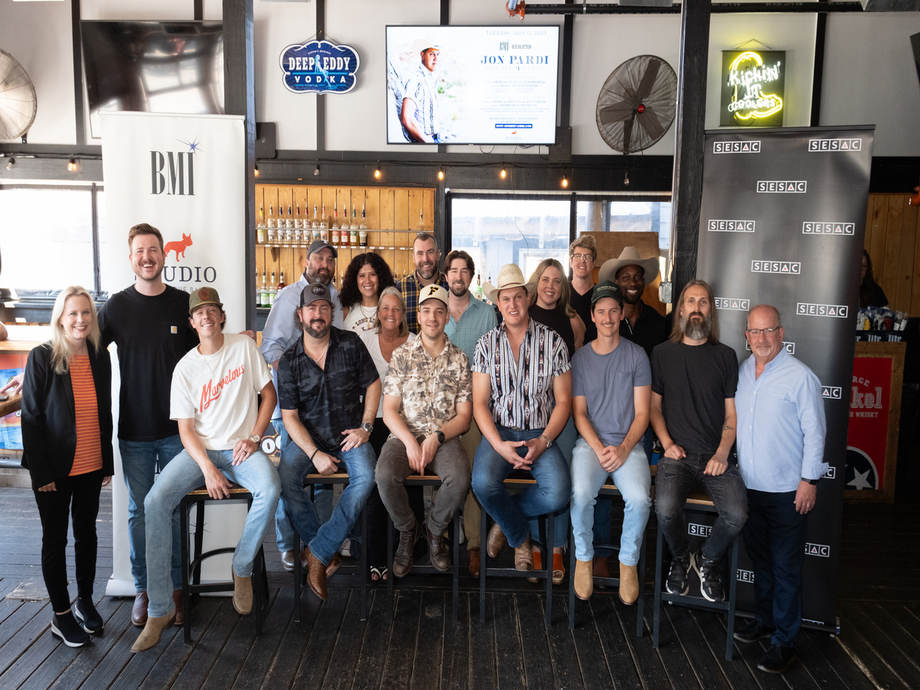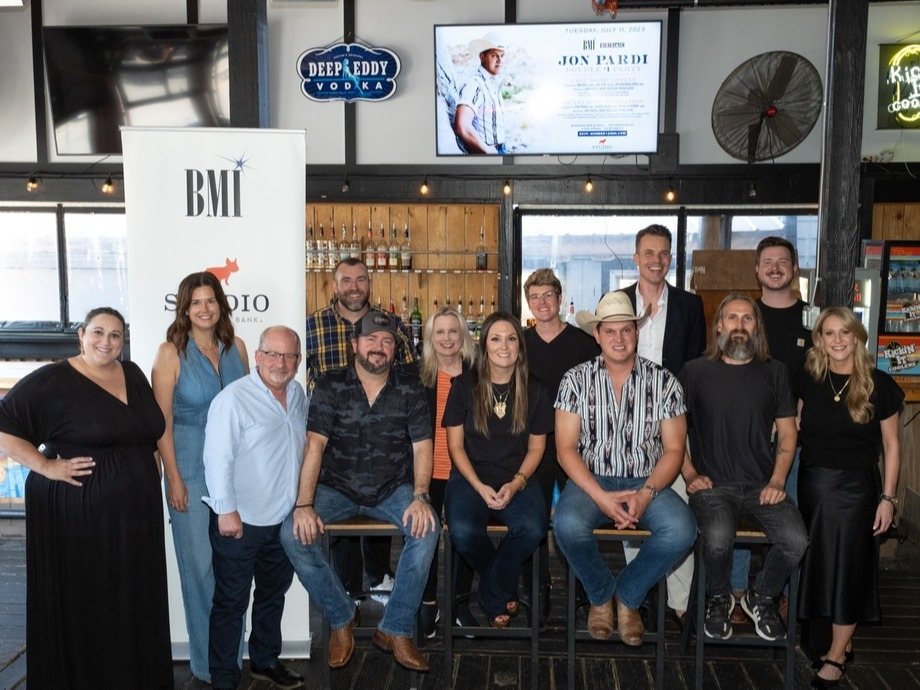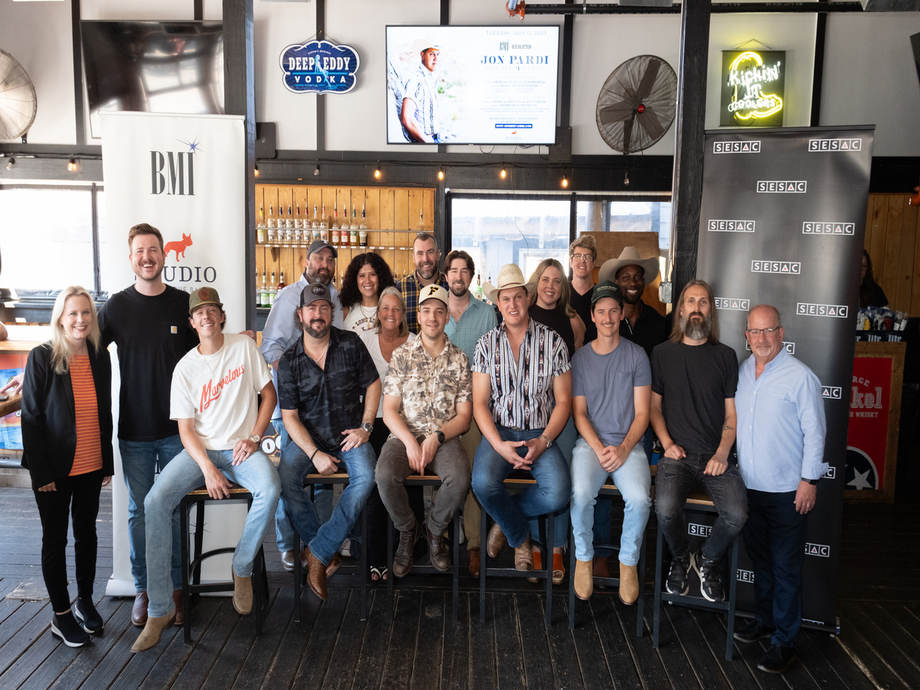 NASHVILLE, TN – Jul. 12, 2023 – BMI (Broadcast Music, Inc.) brought the Nashville community together yesterday to celebrate the success behind BMI singer/songwriter and multi-Platinum entertainer Jon Pardi's most recent chart-toppers, "Heartache Medication" and "Last Night Lonely." The double #1 party hosted by BMI and SESAC was held at Winners Bar & Grill where the industry applauded Pardi and his producers Bart Butler and Ryan Gore. "Heartache Medication" co-writer Natalie Hemby (BMI) was on hand as well as "Last Night Lonely" songwriters Dylan Marlowe (BMI), Jimi Bell (BMI) and Joe Fox (SESAC) who celebrated their first #1.
Sponsored by Studio Bank, highlights included a special donation presentation made by Music, Arts & Entertainment Executive, Ron Cox, on behalf of Pardi and the songwriters to the Flutie Foundation, which helps people and families affected by autism live life to the fullest. Additionally, to commemorate their first No. 1 celebration, Taylor Guitars presented each BMI songwriter with their own custom-made guitar.