CAROLINA COWBOYS CONCLUDE PBR CAMPING WORLD TEAM SERIES COMPETITION IN KANSAS CITY, MISSOURI WITH THRILLING WIN AGAINST THE LEAGUE'S REINING CHAMPION NASHVILLE STAMPEDE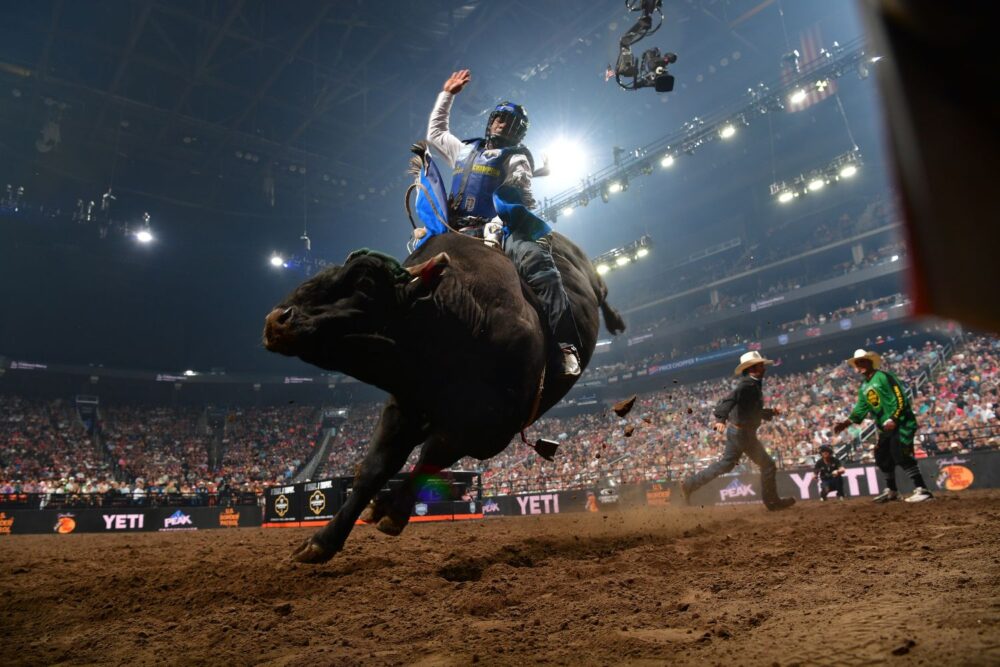 KANSAS CITY, Mo. – The Carolina Cowboys concluded the final night of PBR (Professional Bull Riders) Camping World Team Series action in Kansas City, Missouri, with a thrilling fifth-frame win against the league's reigning Champion Nashville Stampede. The opening frame was defining for the five-on-five showdown. After Kaiden Loud (Kaufman, Texas) failed to convert for Nashville in the lead-off out, Josh Frost (Randlett, Utah) struck early for the Cowboys, giving Carolina an 87.5-point lead when he rode Whiplash (Blake Sharp/Floyd Lowry/CB & Traci Lee) for the second consecutive night. The second frame then featured dramatics in the opening out as Bruno S. Carvalho (Alvares Florence, Brazil) attempted Bandito Bug (Chris Utz/Carey Brothers/Mike Chaney/Blake Sharp). While he appeared to have earned a score, the clock had stopped just past 4 seconds for a slap. The trip immediately went into official's review and the call was overturned. However, upon closer inspection, while Carvalho had the rope in his hand at the 8-second mark, he made contact with the bull at 7.84 seconds while flying through the air.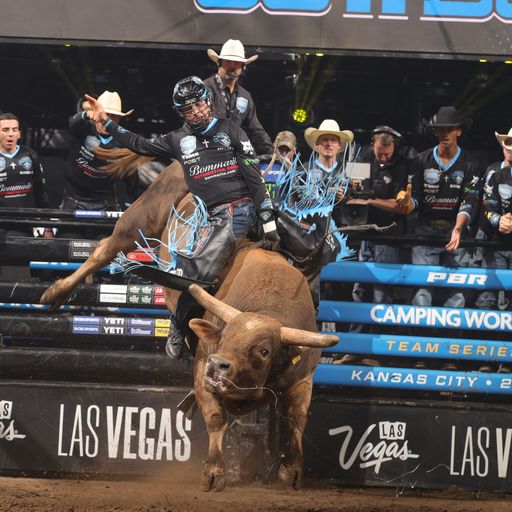 While Nashville failed to convert, Carolina did not add to their lead in the bottom of the frame as Daniel Feitosa (Guaraci, Brazil) was bested by Magic Harbor (D&H Cattle Company) in a heartbreaking 7.72 seconds. Following a scoreless third, Nashville was awarded a re-ride in the top of the fourth after Ednelio Almeida (Cacoal, Brazil) was marked just 67.5 points aboard Cuttin Torch (D&H Cattle Co./Flinn). Stampede Head Coach Justin McBride elected to take the re-ride, shifting the second attempt to Dener Barbosa (Paulo de Faria, Brazil) in what would be the final out of the game. With the chance to pull ahead by two bulls, Carolina stumbled in the bottom of the fourth as Cooper Davis (Jasper, Texas) was tossed by Ridin' Salty (Drink LMNT/McCoy Rodeo) in 3.61 seconds. As the fifth got underway, the Stampede looked to their closer, three-time World Champion Silvano Alves (Pilar do Sul, Brazil). Converting for his team, Alves posted an 83-point ride on Sock Monkey (D&H Cattle Company) to pull Nashville within 4.5 points of the lead. Carolina, however, grew their lead on their final out, as Boudreaux Campbell (Crockett, Texas) topped Homeboy (K-C Bucking Bulls/Joe & Nina Webb) for 84.75 points. The score increased Carolina's lead to 89.25 points with just one out remaining for Nashville. In a must-ride position, Barbosa settled in atop Yelawolf (Blake sharp/Talley Ho Bucking Bulls). Bursting from the chutes, Barbosa was upended in 3.51 seconds, cementing the Carolina win. The 172.25-83 win over Nashville improved Carolina to 2-1 at PBR Outlaw Days and 4-1 thus far in 2023. The Stampede remain on the hunt for their first win this season, now 0-5.