BRAD PAISLEY TO APPEAR ON "WHO'S TALKING TO CHRIS WALLACE" FRIDAY, JULY 28 ON MAX & CNN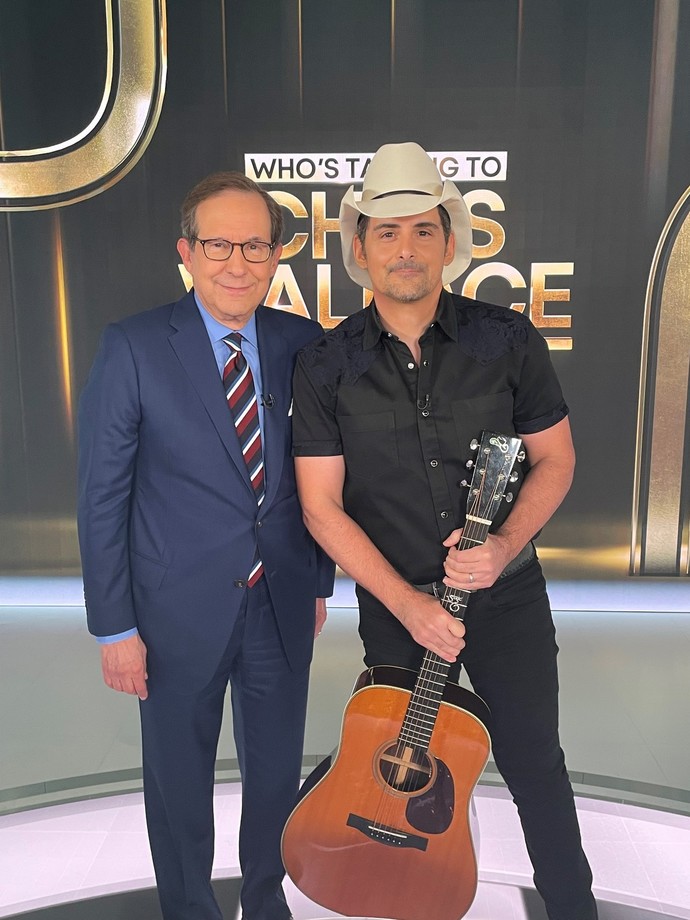 NASHVILLE, Tenn. (July 27, 2023) – Global country music superstar Brad Paisley will appear on "Who's Talking To Chris Wallace" tomorrow Friday, July 28 on MAX at 6am ET and on CNN at 10pm ET.
Brad taped the interview during his recent trip to New York City to perform as part of the Today Show's Summer Concert series. Chris, a 50-year career correspondent, moderator, and anchor for CBS, ABC, NBC, Fox News and now CNN and MAX, is one of America's most trusted TV news anchors. Chris has won three Emmy awards, a Peabody Award, a George Polk Award, the duPont-Columbia University Silver Baton Award and a Paul White lifetime achievement award.
Brad and Chris discuss his career as an artist, songwriter, musician and TV host as well as his new music and his trip to Ukraine in April of this year. Brad brought a guitar to set and the pair talk about songwriting, how ideas for songs happen and the stories behind his upcoming album Son of The Mountains.