SECURE WHAT PRIVACY YOU STILL HAVE BY APPLYING THESE GREAT TIPS TO DISABLE – OFF-FACEBOOK ACTIVITY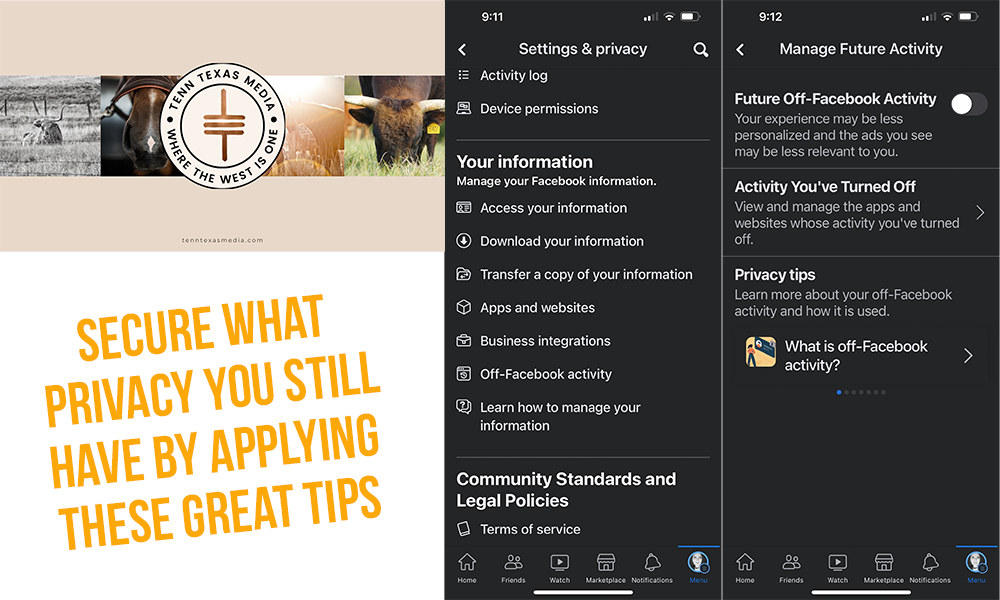 Social Media has taken over our communication abilities, it seems it is easier to get on social media & Google to find out what is going on than check your local newspaper, the local news station, or world news.
I can remember growing up and the only news we received was when we got home from school our parents would discuss the important things we needed to know, we were too busy with school, taking care of our 4-H projects, helping parents with yard work or gardening, playing with friends & neighbors.
Our only link to news and activities was our weekly newspaper, word of mouth, friends & parents.
Today we have a 24/7 connection to EVERYTHING, good and bad. Temptation is everywhere. We find ourselves tempted to go check out a shopping site even though we are on a tight budget, sign up for coupons, sign up for newsletters, and fill our email inbox with JUNK and SPAM, LIKE a post on Facebook, SHARE it, and the movement goes on and on.
Did you know that ALL OF YOUR ACTIVITIES are being tracked? That means every time you check your bank account, check your email, open photos, etc… Facebook and other social media track your activities. This is why you are receiving SPAM, your accounts get hacked, because they have all your information.
Think about this for a moment, everything is turning to ONLINE ONLY.
Shopping online on websites, Amazon is much safer than going shopping at stores, you don't have to worry about being robbed, kidnapped, etc… right?

Our banks have closed their lobby's only have drive-thru or ATM deposits or Mobile deposits now.
We the American People must take precautions to sustain our personal interests and safety for not only ourselves but our grand blessings.
When you are scrolling thru your Facebook, you LIKE a post, then you start seeing posts similar to what you like, and you realize how overwhelming scrolling thru Facebook can be so you remove yourself and interest, or you continue to like and be overwhelmed.
When Facebook started, businesses started finding ways to promote their business, products, and services and we found a great way to catch up with old friends and schoolmates, never realizing how much we allow ourselves to be controlled by the technology.
The technologies were created to do just that! I can remember growing up and my parents had seen the transition of technologies they said "The world is going to be run by robots" never realizing how true of a statement it was, however, WE ARE THE ROBOTS.
With the new AI and other technologies being introduced, we will be forced to all be connected to the internet to survive until our power grid goes out and we will have to relearn how to be human.
I learn new tips through the pages I follow and I wanted to share this with you. If you are on Facebook, take a look at these step-by-step instructions to secure your privacy. Always, take into account that NOTHING ON THE INTERNET IS SECURE 100% but by taking these steps we can try to secure our privacy.
I just TURNED OFF MY FACEBOOK TRACKING, following these steps!
STEP 1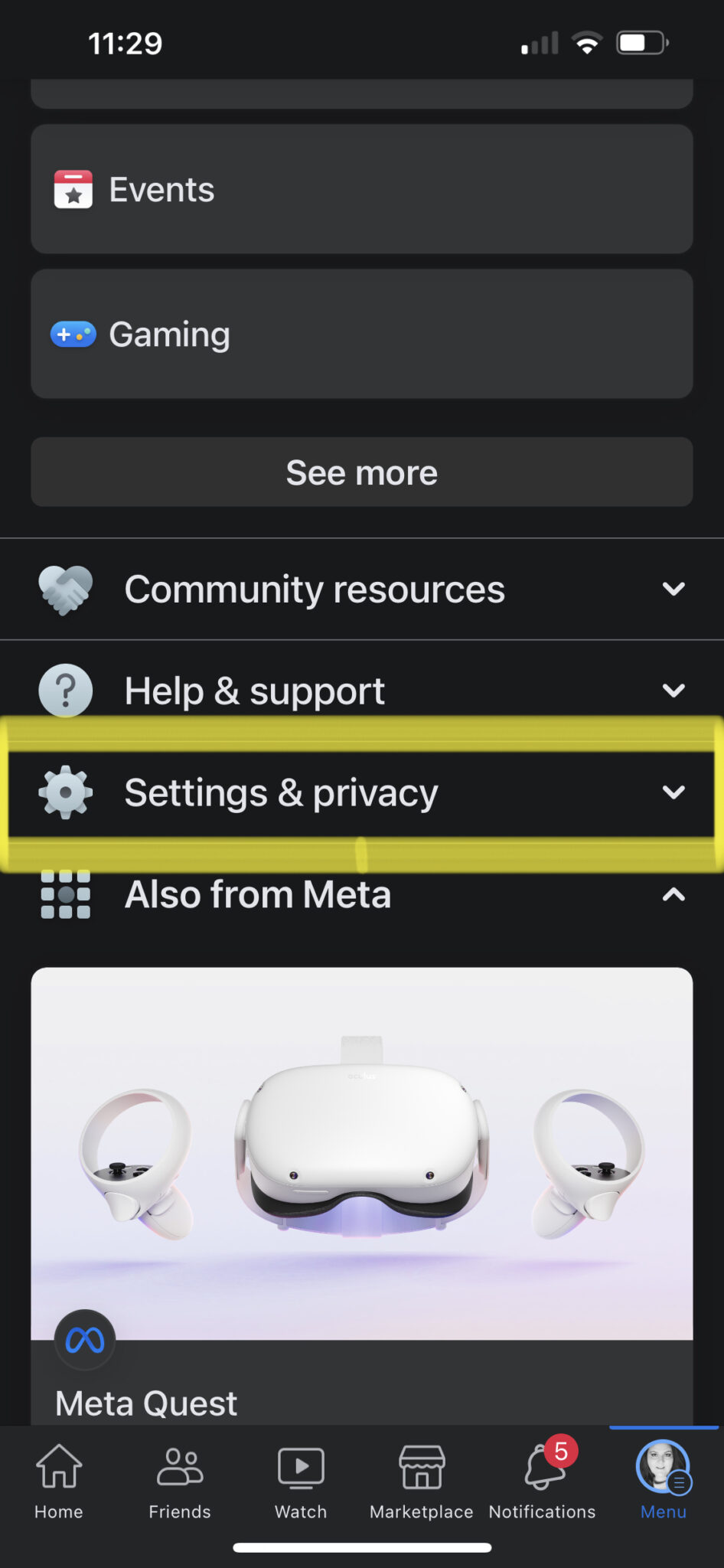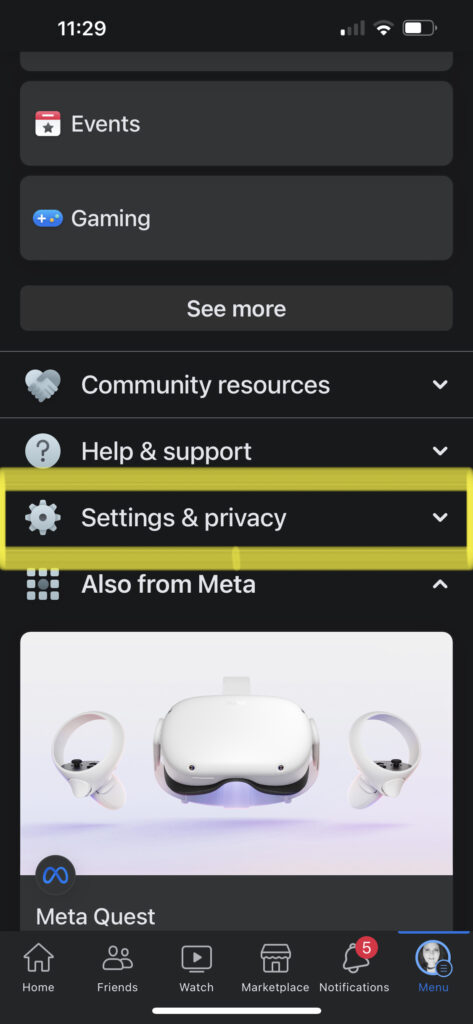 Click MENU on your phone and then select
SETTINGS & PRIVACY
STEP 2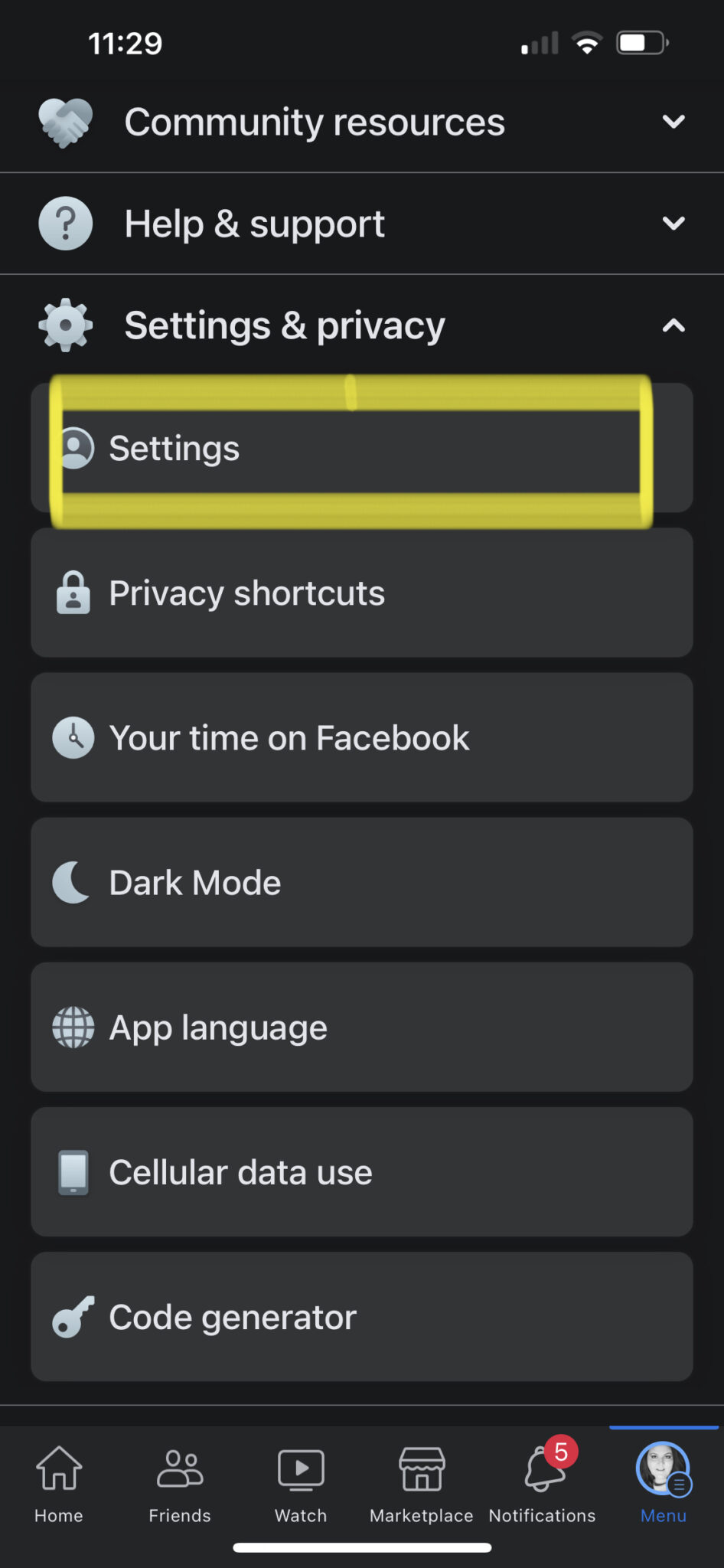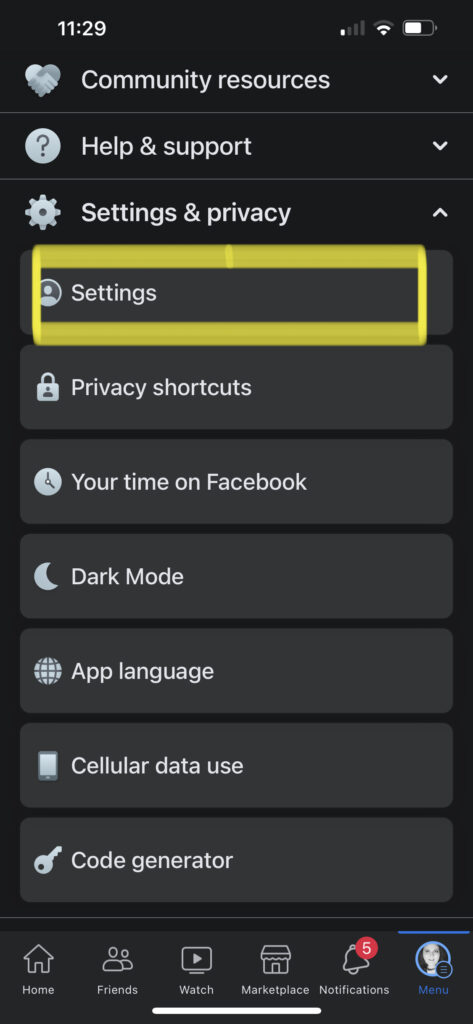 Click SETTINGS
STEP 3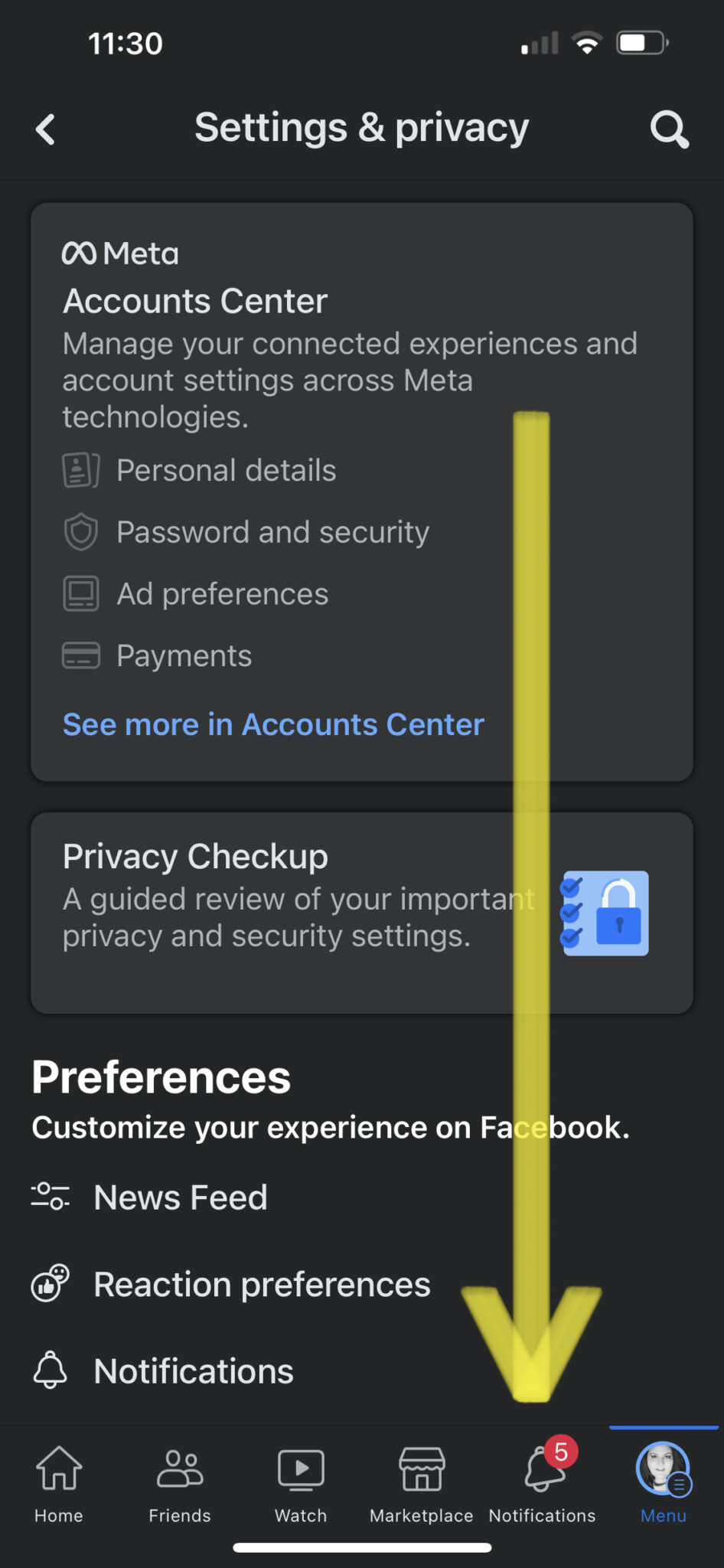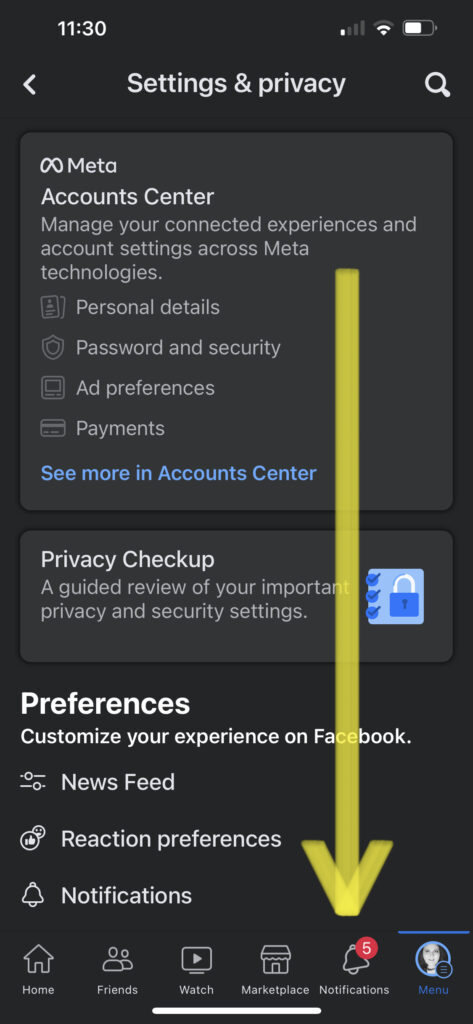 SCROLL DOWN
STEP 4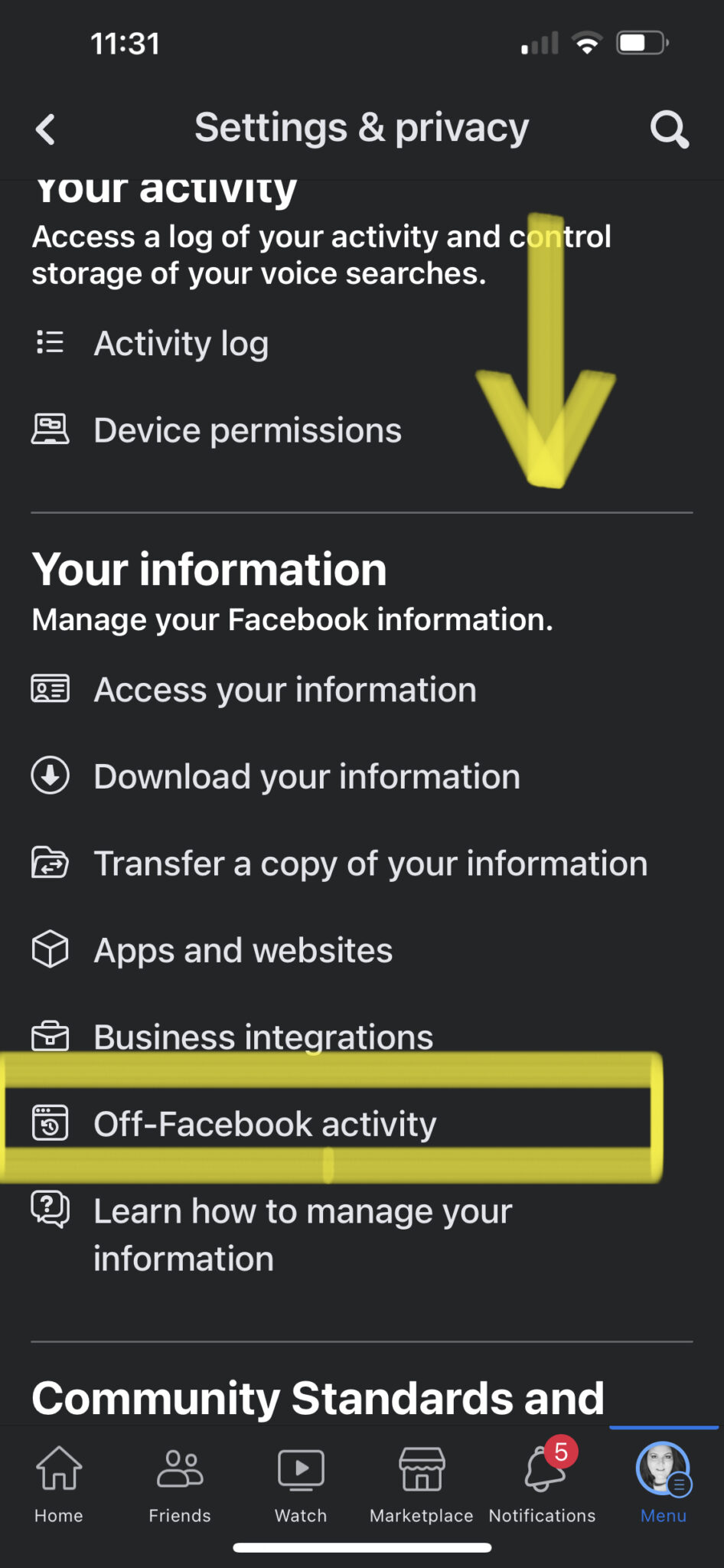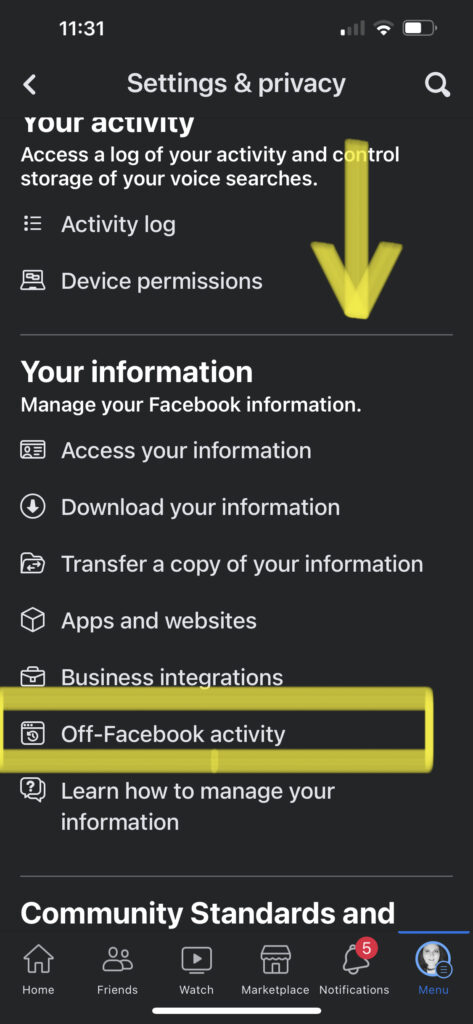 As you are SCROLLING Click OFF-FACEBOOK ACTIVITY
STEP 5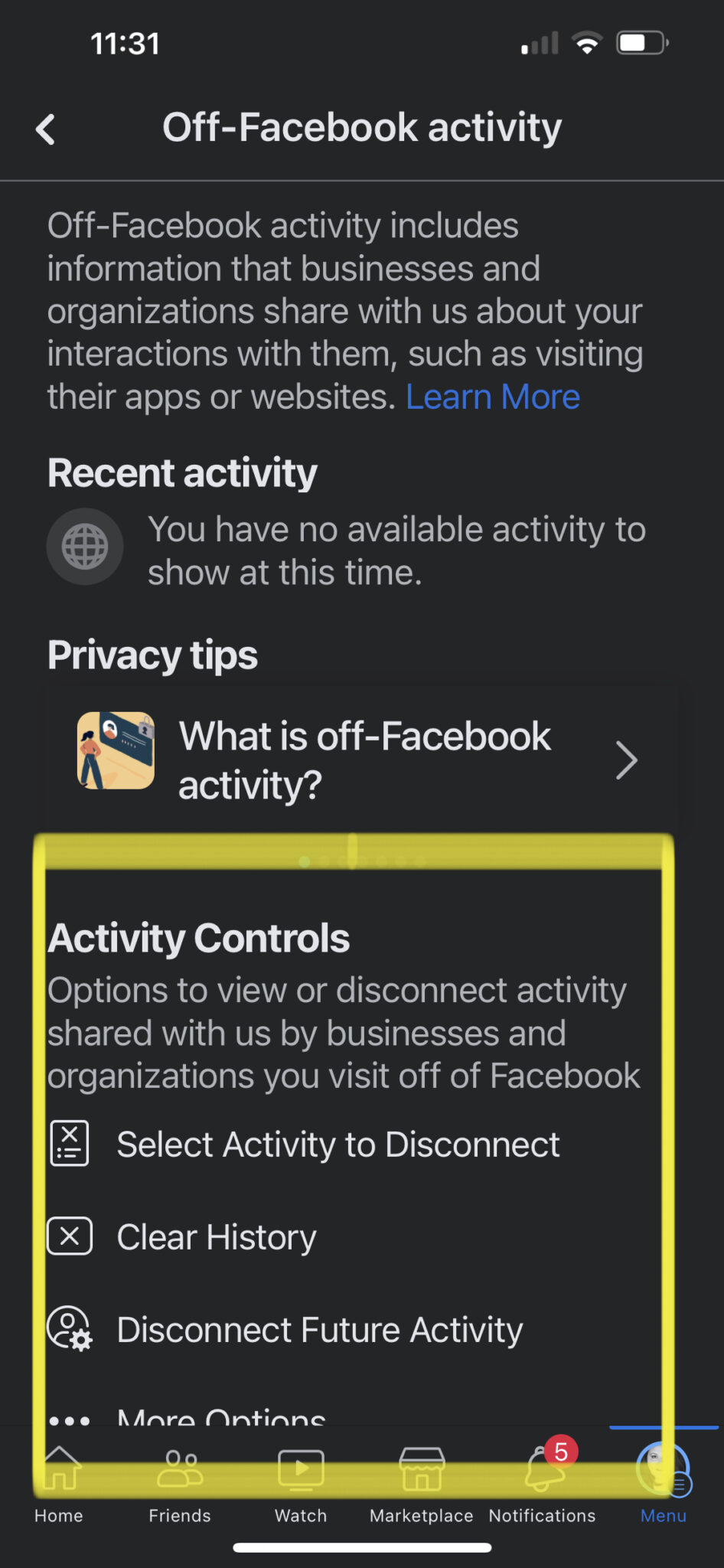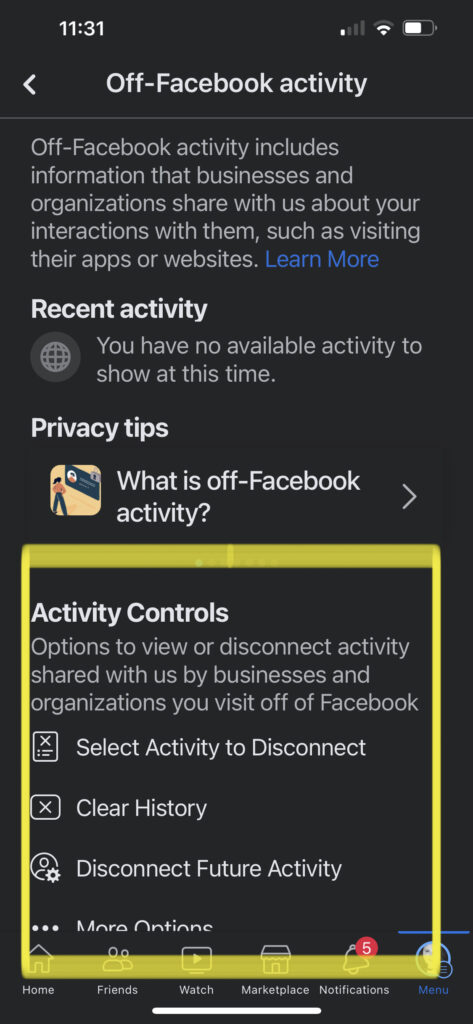 Click CLEAR HISTORY
STEP 6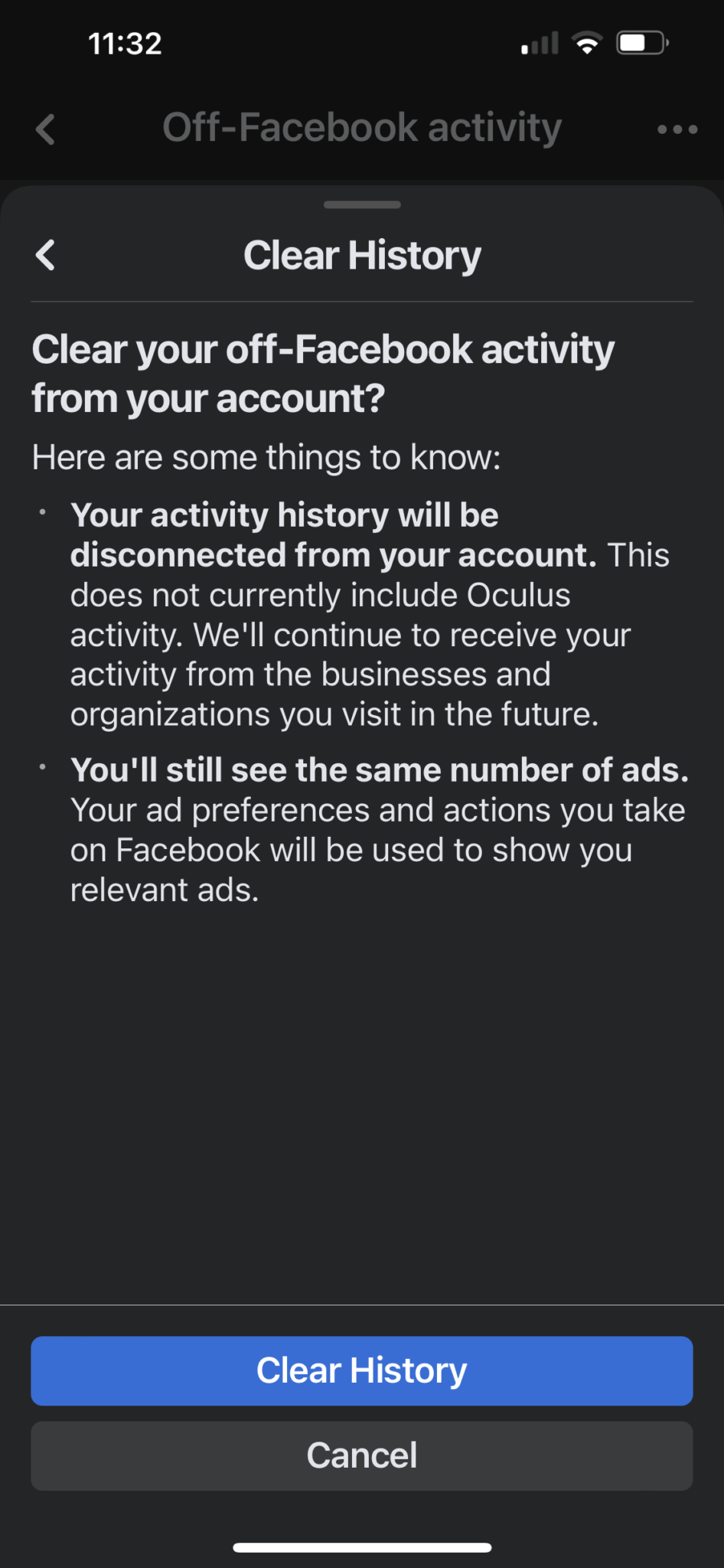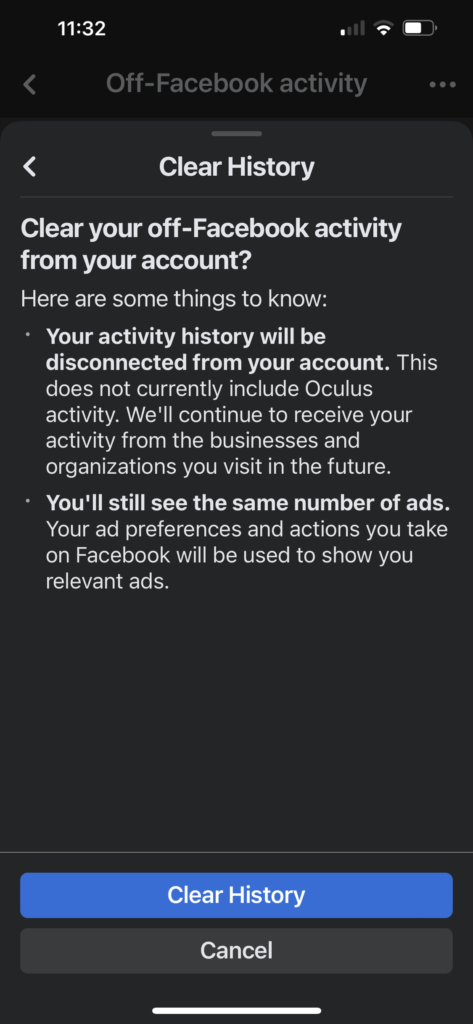 CLICK CLEAR HISTORY
STEP 7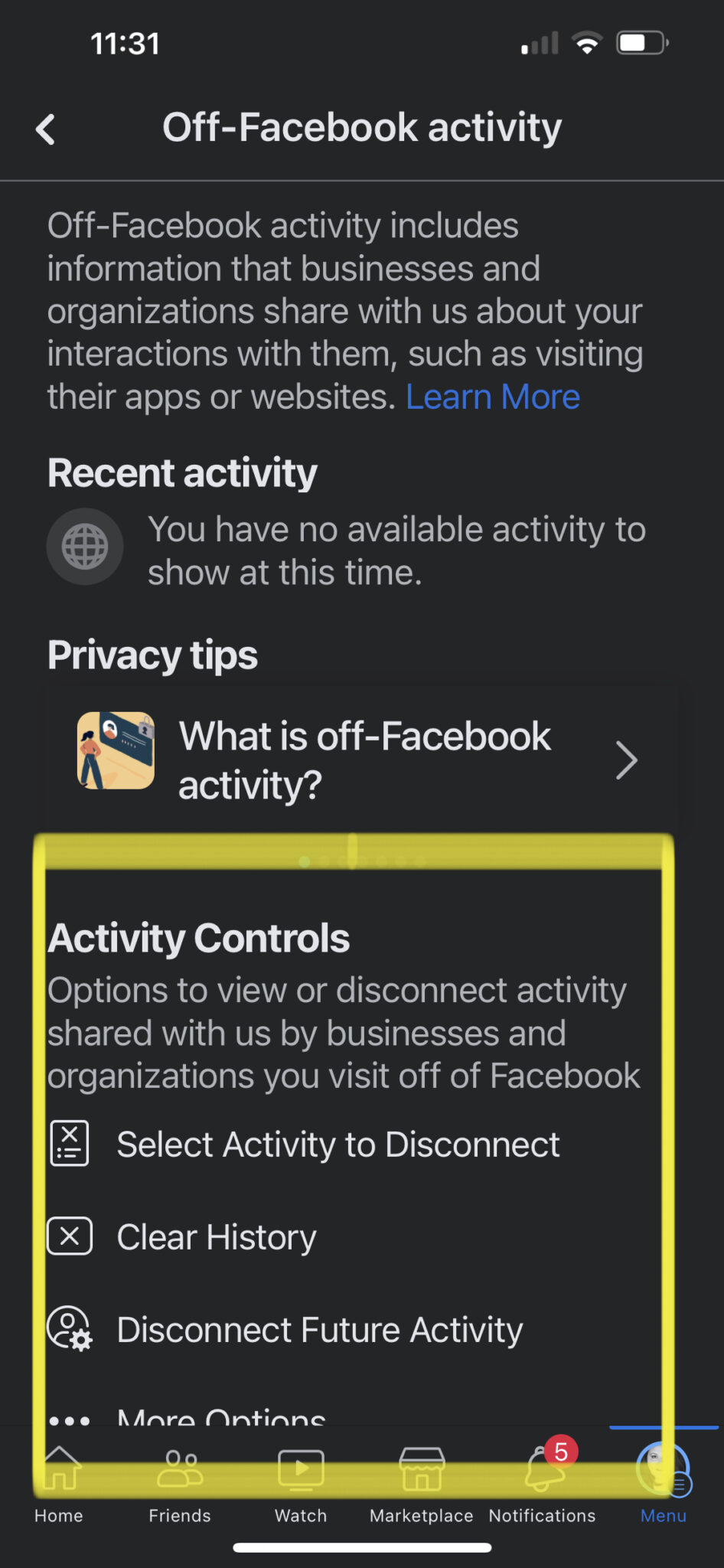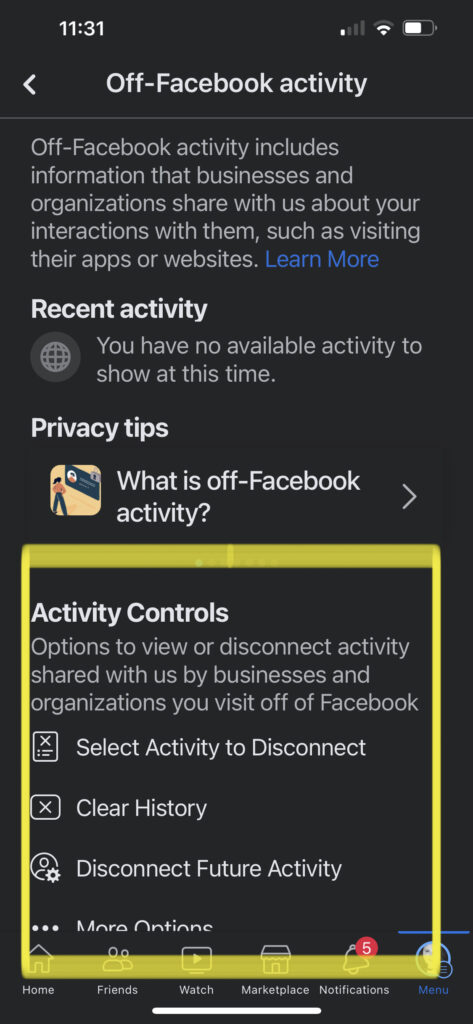 After you CLEAR HISTORY CLICK DISCONNECT FUTURE ACTIVITY
STEP 8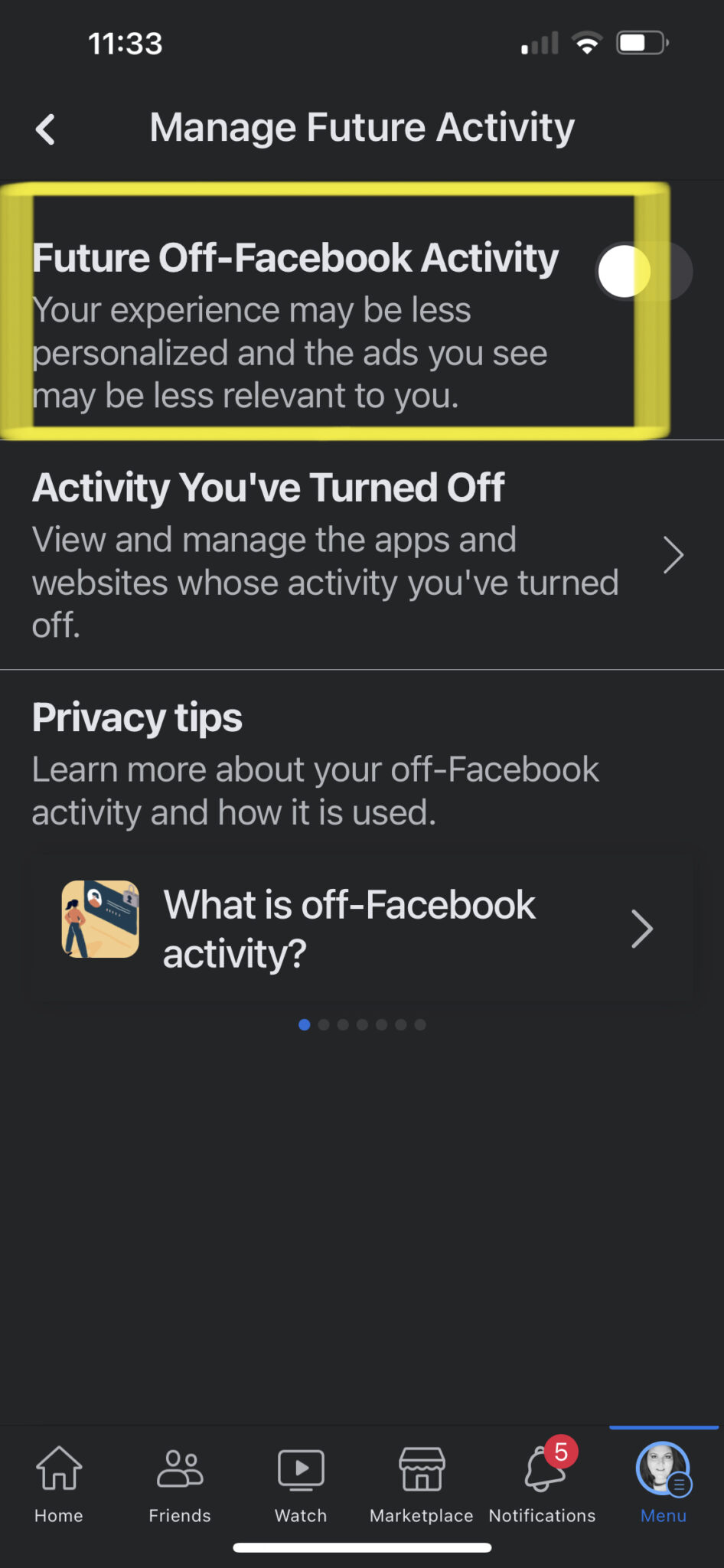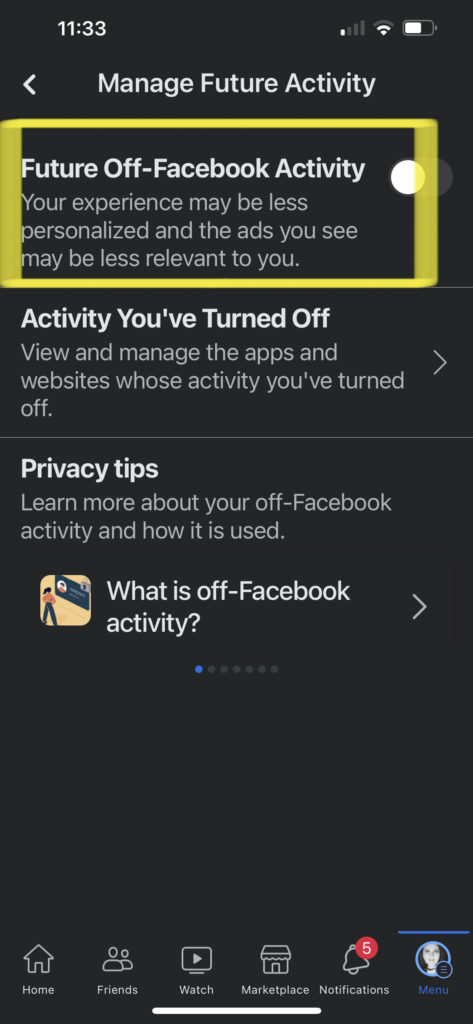 Click FUTURE OFF-FACEBOOK ACTIVITY OFF (If it is green it is ON if it is white it is OFF)
STEP 9
Get out of Facebook, Turn Off Your Phone for 1 minute and restart your phone.
Remember: You are not 100% secure on any internet platform, make sure you change your password to include a number, letter, capital letter, symbol, or lowercase letter. ALWAYS USE your two-factor authentication it helps defer hackers. If you have a helpful tip please share in the comments below this post! Stay Aware, Stay Safe!
This is an opinionated post, and appreciate your feedback. If you have any questions please message us. Tenn Texas Media