PBR Team Series cities and owners named for elite bull riding league launching in June 2022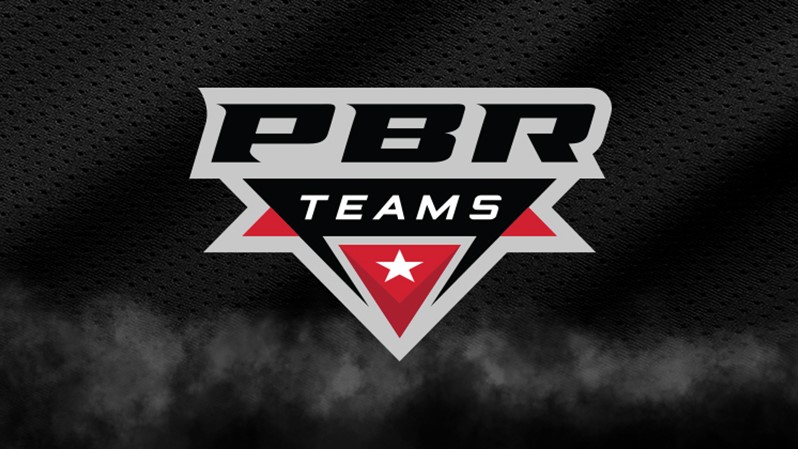 NEW YORK – PBR (Professional Bull Riders) today announced the team owners, cities, names and logos of the eight teams launching PBR Team Series, an elite new league featuring the world's top bull riders competing in games beginning in June 2022.
The PBR Team Series' inaugural 10-event regular season will culminate in a team playoff at T-Mobile Arena in Las Vegas November 4-6, 2022. The league will launch with eight founding teams, each scheduled to host in their respective city an annual bull riding event and western lifestyle festival, building excitement and rooting interests in the sport:
Ariat Texas Rattlers, based in Fort Worth, Tex., owned by the Fisher family
Arizona Ridge Riders, based in Glendale, Ariz., owned by Teton Ridge
Austin Gamblers, based in Austin, Tex., owned by Egon Durban
Carolina Chaos, based in Winston-Salem, N.C., owned by the league and operated by Richard Childress Racing.
Kansas City Outlaws, based in Kansas City, Mo., owned by Pulley Outlaws LLC
Missouri Thunder, based in Ridgedale, Mo., owned by Johnny Morris
Nashville Stampede, based in Nashville, Tenn., owned by Morris Communications Company
Oklahoma Freedom, based in Oklahoma City, Okla., owned by the league and operated by Prodigal
There will also be two "neutral site" league-produced regular season events and the season playoff and championship. All PBR Team Series events will be carried on either the CBS Television Network, streaming live on Paramount+, CBS Sports Network or Pluto TV.
The league will host a PBR Team Series rider draft on May 23 prior to start of the 2022 season, among PBR rider members who have declared for the draft during a league eligibility window. To determine team selection order of the athletes, a draft lottery among teams will be held prior to the PBR Unleash The Beast event at Madison Square Garden in New York on Friday, January 7.
The PBR Team Series complements the successful PBR Unleash The Beast premier tour, which held its first championship in 1994 and in 2022 will be staged January – May, with its World Finals held in Fort Worth, Texas from May 13-22, 2022.
"Over the past 29 years, PBR has grown to become a mainstream sport carried by CBS and Pluto TV and packing marquee arenas across the country," said PBR CEO and Commissioner Sean Gleason. "The incredible lineup of passionate, highly successful team owners validates the new PBR Team Series league – a transformational addition to the sport that will help take PBR to new levels."
The PBR Team Series builds on the existing structure of professional bull riding with the same basic rules for judging and scoring qualified 8-second bull rides. Events will be structured in a tournament-style format with all teams competing in head-to-head matchups against a different opponent each day. Each game will feature five riders per team squaring off against another team. Full team rosters will be comprised of seven riders on the core roster and up to three practice squad members. The team with the highest aggregate score of qualified rides among its riders will be declared the winner of each game. The event winner will be the team with the most game wins across an event, with a special bonus round designed as a tie-breaker to determine final event standings.
Team formatted bull-riding events have been growing in popularity since the debut of the PBR Global Cup in 2017, which pitted nation against nation in the name of national pride. The successful event format continued in June and July 2021 with the PBR Monster Energy Team Challenge, presented by U.S. Border Patrol. In addition, PBR has staged multiple Air Force Reserve Cowboys for a Cause team charity events.
Release was provided Courtesy of PBR to Tenn Texas Radio
ABOUT THE PBR
Headquartered in Pueblo, Colo., PBR was created in 1992 by a group of 20 visionary bull riders who broke away from the traditional rodeo scene, seeking mainstream attention, new riches and a livelihood for future generations of cowboys for the most popular discipline in rodeo, bull riding.
"We wanted to create a better product for the fans, so that when they tuned in they were seeing the best of the best every time," said PBR co-founder and nine-time World Champion Ty Murray. "Those expectations have been exceeded immensely, and the fact that this sport continues to grow is a gratifying notion, one that supports all the hard work and dedication of every member of the PBR."
The founders believed that bull riding deserved to be in the limelight and could succeed as a standalone sport. Each rider invested a hard-earned $1,000, some borrowing from family and friends, to start the PBR.
"This is the only sport in the world that I can take anyone to see, whether they know anything about it or not, and I guarantee you that they won't be able to take their eyes off of it," Murray said.
In 2007, Spire Capital Partners finalized a deal with PBR to acquire the interests of many of the retired founding riders and invest in the growth of the organization. Those first 20 bull riders had turned their $1,000 into millions.
In May 2015, PBR was acquired by Endeavor, a global leader in sports, entertainment and fashion.
More than 500 bull riders from around the world including the United States, Australia, Brazil, Canada and Mexico hold PBR memberships. They compete in more than 200 bull riding events each year on the nationally-televised Unleash The Beast series, Pendleton Whisky Velocity Tour and Touring Pro Division, in addition to those held by international divisions in Australia, Brazil, Canada and Mexico.
For every rider, the ultimate goal is to qualify for the PBR World Finals, the richest bull riding event on the planet, with the season champion receiving the golden World Championship buckle and $1 million bonus.
The 20 original founders took a substantial gamble when pooling their limited resources to fund the grassroots operation. Yet, the risk has certainly paid off. Investors like Spire Capital Partners and Endeavor, and partnerships with Ford, Monster Energy, Wrangler, and the city of Las Vegas have helped the PBR annually award more than $10 million.
The success of PBR has made it one of the most prolific sports on television. The premier series is televised weekly on CBS Sports, CBS Sports Network and networks around the world. Several times in 2020, PBR was the second most-watched sport on television, trailing only the NFL. In 2019 PBR extended its broadcast relationship with the network inking an agreement ensuring CBS will remain PBR's television home the next 10 years. Additionally, RidePass, the league's 24/7 over-the-top (OTT) digital network launched in 2018 brings every moment of elite tour action to fans as well as the Velocity Tour, Global Cup and marquee rodeo events.
Collectively, PBR broadcasts reach 250MM households in more than 20 countries, and RidePass brings its growing subscriber base more than 150 rodeo and PBR events live and on-demand.
On social media, from January through November 2020, PBR generated more than 1.7 billion impressions on social media, 606 million video views and 629 million video minutes viewed. PBR's channels are recognized to have among the most fan engagement of all major sports.