VISION MEETS FORTITUDE IN THIS NEXT GEN CATTLEMAN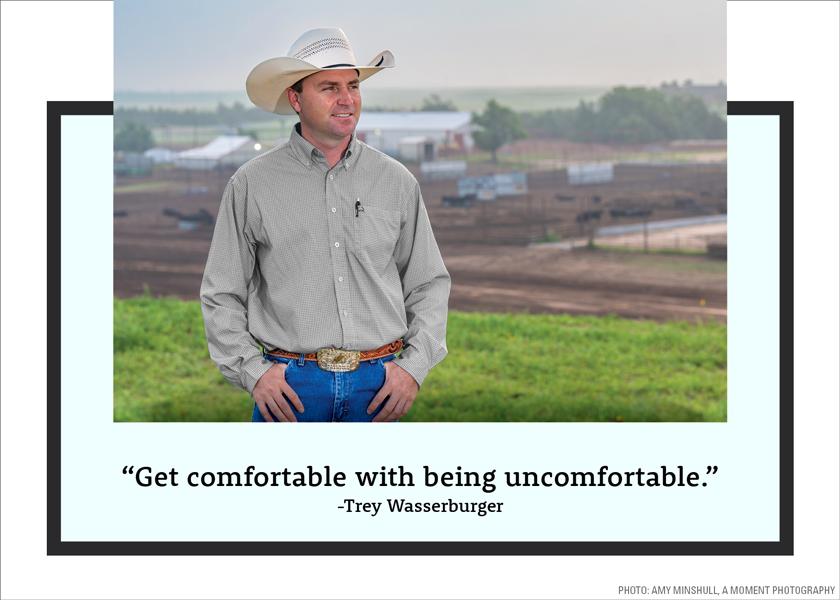 Mental toughness is not inherited. It is not given. It's learned, practiced and performed. For Trey Wasserburger of North Platte, Neb., a seedstock cattle breeder and co-founder of Sustainable Beef, LLC, mental toughness is a pillar of his daily life.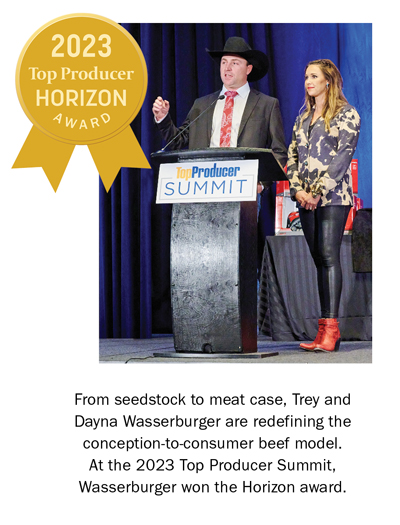 As an entrepreneur, Wasserburger has spoken on global stages about agriculture and beef production, building a name for his family and business that's recognized across the cattle industry. Wasserburger's grit and determination lead him to be named the 2023 Top Producer Horizon Award winner.
From a young age, Wasserburger knew he wanted to be involved in the cattle business. However, being the youngest son and grandson in a large family, there was no room for him to return to his family's ranch.
"At the time, I always just kind of had a chip on my shoulder," he explains, upset about his situation and his opportunity to do what he loved.
However, as Wasserburger looks back at his younger self he says, "I wish today that 22-year-old Trey would work for me. I'd tell him to stop concentrating on being upset about your situation and use it for motivation to create a better life."

TREY WASSERBURGER
Wasserburger explains how he never doubted his ability to work, to handle tough times and pursue his goals.
"I think it's the way my parents, my dad especially, mentally trained us to be able to handle adversity at a young age," he says.