PORK INDUSTRY MOURNS LOSS OF ESTEEMED DIETITIAN KARA UNGERMAN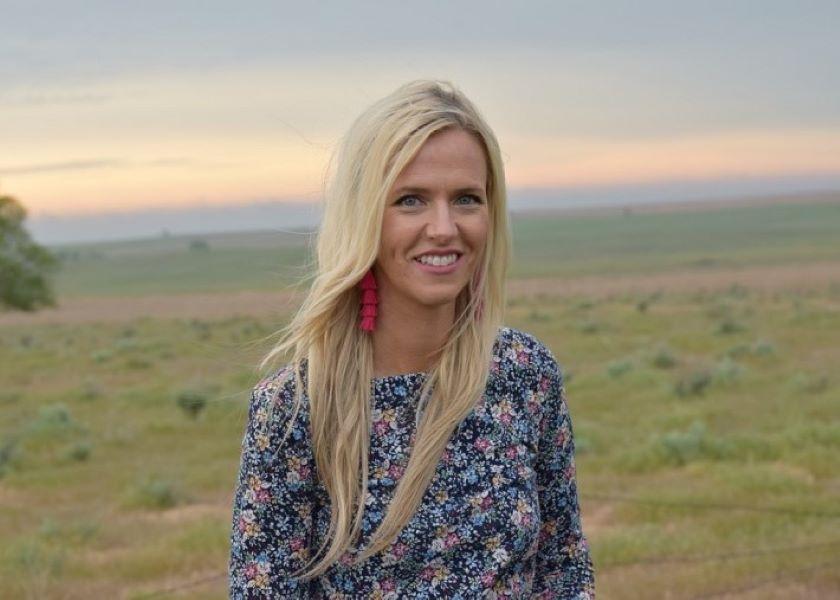 Kara Elizabeth (Behlke) Ungerman, 40, passed away due to complications after giving birth to her firstborn child, Oliver Nolan Ungerman on Aug. 4. Before she passed, Kara and her husband Andy were able to share the miraculous moment of his birth.
Well known for her contributions to human nutrition and her passion for pork, Ungerman celebrated and encouraged all things nutritious and delicious. As vice president of nutrition health and wellness transformation at the National Pork Board, Ungerman provided strategic direction and oversight for human nutrition, health and wellbeing initiatives including Checkoff-funded research projects, communications and marketing. Additionally, she integrated agriculture, food, health and nutrition concepts into her work with both a consumer focus and science-relevant perspective.
Ungerman was born on January 18, 1983, in Wray, Colo. Baptized and confirmed in the United Methodist Church, she loved growing up on her family's farm in Benkelman, Neb. She was active in 4-H where her passion for food and nutrition was easy to see early in life. She also participated in FFA, Girl Scouts, FBLA (Future Business Leaders of America), National Honor Society, and participated in band, basketball, volleyball and track. She graduated as a salutatorian from Dundy County High School in 2001. She was also a devout Christian and member of Gloria Dei Lutheran Church in Urbandale.
She received her B.S. in dietetics from the University of Nebraska – Lincoln, where she was a member of Kappa Delta Sorority. She went on to become an intern at the Yale Medical Center; worked for the New York Beef Council; served as a dietitian with Hy-Vee in Marion, Iowa; and was a corporate dietitian and director of brand strategy at Schnucks in St. Louis before coming to the National Pork Board.
Her passion and zest for life was apparent to everyone she met. Without a doubt, this has been passed on to Oliver.
Ungerman is survived by her husband Andy and son, Oliver; her parents Ted and Maureen Behlke; brother Eric (Carrie) Behlke and their kids Hoxie and Cordelia; brother Nathan (Allie) Behlke and their kids Bryndle, Beckham, Bensyn, and Baylor. Her husband's parents and siblings: Harvey and Verna Ungerman; sister Lori (Mark) Bransford and their kids Lizzy, Emma, Phillip, Eddie; sister Kelly (Roger) Humburg, and their kids Abby, Claire, Lindsay; brother Michael (Annie) and their kids Adeline, Jillian, Calvin. She was preceded in death by her grandparents; Ted and Verle Behlke, Erwin and Loretta Fuerniss, and her uncle Stephen Fuerniss.