LEGENDARY BULL BUSHWACKER MAKES HIS PICK FOR THE 2022 PBR WORLD CHAMPION BULL TITLE — WILL IT BE WOOPAA OR RIDIN SOLO?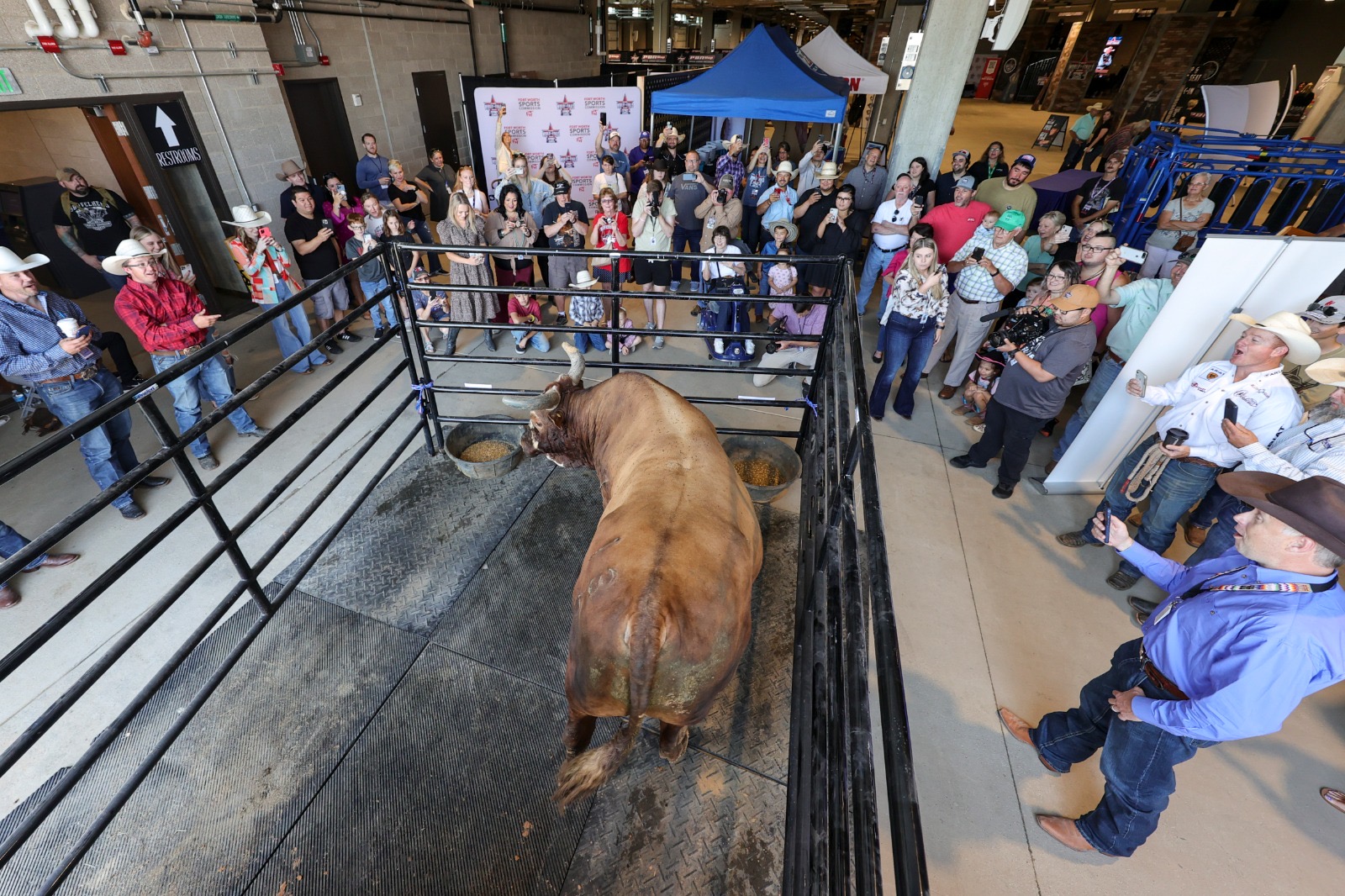 The 2022 PBR World Champion Bull race is one of the fiercest in history! After concluding the regular season tied for the world No. 1 rank, Woopaa and Ridin Solo established themselves as the front-runners for the coveted honor.
And while the title won't be awarded until May 22 when the first-ever PBR World Finals in Fort Worth, Texas, comes to a climactic end, PBR sought the wisdom of a legend for some insight into who might emerge the top bull!
The legend was none other than three-time PBR World Champion Bull Bushwacker himself!
Now, his pick is in!
After thoughtful consideration, Bushwacker made his selection this morning at the PBR Cowboy Experience at Simmons Bank Pavilion at Dickies Arena of who will earn the coveted title of 2022 PBR World Champion Bull.
Will it be Woopaa or Ridin Solo?
If you ask Bushwacker, he thinks Ridin Solo will emerge the dominant bovine athlete!