STORY BEHIND JOE BRIAN HARRISON SONG "RIDE HIGH"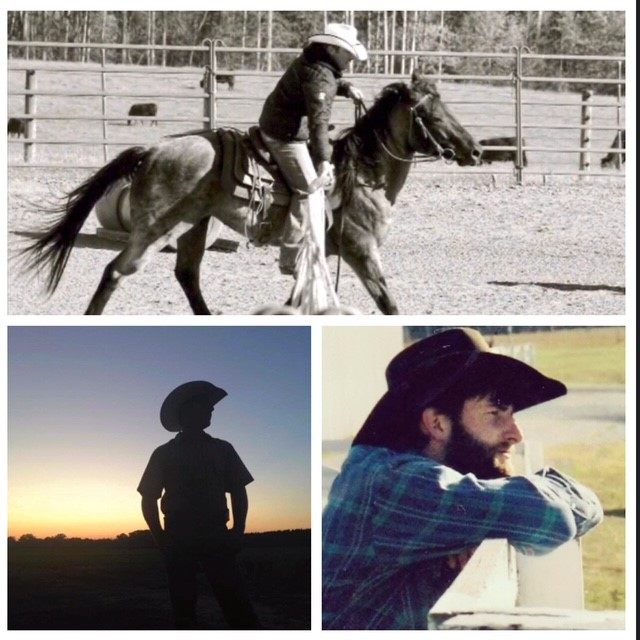 Every now and then a song writes itself and "Ride High" is a song that did just that. Joe just happened to be there when it did.
The song was inspired by Tim Edge from Mantachie, Mississippi right outside of Tupelo, a true honest cowboy, guitar picker, deacon, father and husband.
---
"Joe Brian Harrison captures a missed legacy with comforting and meaningful lyrics In "RIDE HIGH" of a cowboy gone too soon"

TENN TEXAS MEDIA
---
Tim was a Horse trainer, an Extreme competition Cowboy and won tons of gold buckles and rodeos, but never bragged one time.

He and the horse that he was training were tragically struck & killed by lightening on April 27th 2016.
Tim was 37 years old, and he left behind his beautiful daughter, Selah and his sweet wife Lacie Wiygul Edge.

Joe, Lacie and Tim were members of their Sunday School/praise band at church.
Lacie asked Joe to sing "My Heroes Have Always Been Cowboys" at his funeral. It was the toughest moment he ever experienced, but with God's help he made it through. After the service Joe wrote this song for Lacie about Tim called "Ride High".
---
"PEARLY GATE GOT PULLED HE WON HIS WINGS NOW ITS DOWN THE STREETS OF GOLD HE'S WALKIN. RIDE HIGH COWBOY RIDE HIGH"

RIDE HIGH LYRICS – jOE BRIAN HARRISON
---
"I know that this song could touch a lot of hearts that have lost someone close to them and especially to folks who have lost a cowboy due to tragedy from the dangers of being a cowboy in competition and/or in life"

JOE BRIAN HARRISON
---
After Lacie listened to "Ride High" she loved it, and said that the song captured the essence of Tim.
Joe had hoped "Ride High Cowboy" would give Selah and Lacie a smile in their hearts and would honor Tim's legacy.
The hope in this song is the same hope we have through God sending his son Jesus Christ that we may all rise up and be reunited with all of our friends and family that have put our trust, hope and faith in HIM.
IN MEMORY OF TIM EDGE
SEPTEMBER, 1ST 1978 – APRIL 27TH 2016
RIDE HIGH
Going for the gold
chasing down his dreams
not braggin just letting his
buckles do the talking.
pearly gate got pulled,
he won his wings
now its down the streets of gold he's walking.

Chorus:
Ride High Cowboy, Ride High
off into the big blue sky.
This ain't goodbye my friend
its just so long till I see you again.
until then Ride High Cowboy Ride High

Broke some bones, some records and some guitar strings,
and a few hearts along the way
but you kept your eyes up on the prize
fought a good fight kept the faith
Chorus:
Ride High Cowboy, Ride High
off into the big blue sky.
This ain't goodbye my friend
its just so long till I see you again.
until then Ride High Cowboy Ride High
Ridin Broncs, and bulls and ropin
You did everything wide open
A Trailblazer Leaving nothing, to second guess.
Simple man with a humble grin,
shake your hand and be your friend.
God chose you cause he only takes the best.

Chorus:
Ride High Cowboy, Ride High
off into the big blue sky.
This ain't goodbye my friend
its just so long till I see you again.
until then Ride High Cowboy Ride High
yeah until then Ride High Cowboy Ride High