BIDEN DESIGNATES NEW NATIONAL MONUMENT IN ARIZONA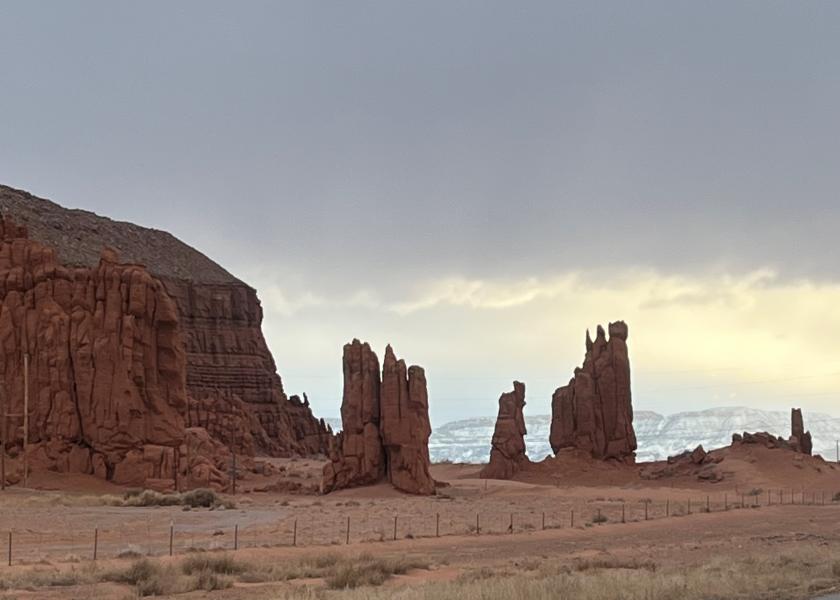 President Joe Biden traveled to Red Butte near the Grand Canyon on Tuesday to designate nearly one million acres as a new national monument. The designation, the fifth of his presidency using his authority under the Antiquities Act of 1906, will conserve and protect ancestral places significant to Indigenous people of the region, the White House said in a fact sheet supplied to reporters.
Tribes in Arizona have been pushing for Biden to make the designation of the monument to be called
Baaj Nwaavjo I'tah Kukveni. "Baaj Nwaavjo" means "where tribes roam," for the Havasupai people, while "I'tah Kukveni" translates to "our footprints," for the Hopi tribe.
The White House said the designation protects the area from potential uranium mining and would also protect existing grazing permits and leases, existing mining claims and will support area hunting and fishing.
The National Cattlemen's Beef Association called Biden's actions "yet another presidential land grab" in a release sent to media on Tuesday.
"This kind of use of the Antiquities Act is one of the most appallingly political moves to lock up millions of acres of land across the country. Today's latest designation follows a concerning trend of Washington politicians trampling local communities, land managers, farmers, and ranchers with the stroke of a pen," said NCBA President Todd Wilkinson, a South Dakota cattle producer. "NCBA is strongly opposed to the continued abuse of the Antiquities Act, and we urge President Biden to listen to the local communities that will be hurt by this designation."