THE IROQUOIS STEEPLECHASE ANNOUNCES PRIZED UK HORSES COMING FOR 2023 RACE MEET MAY 13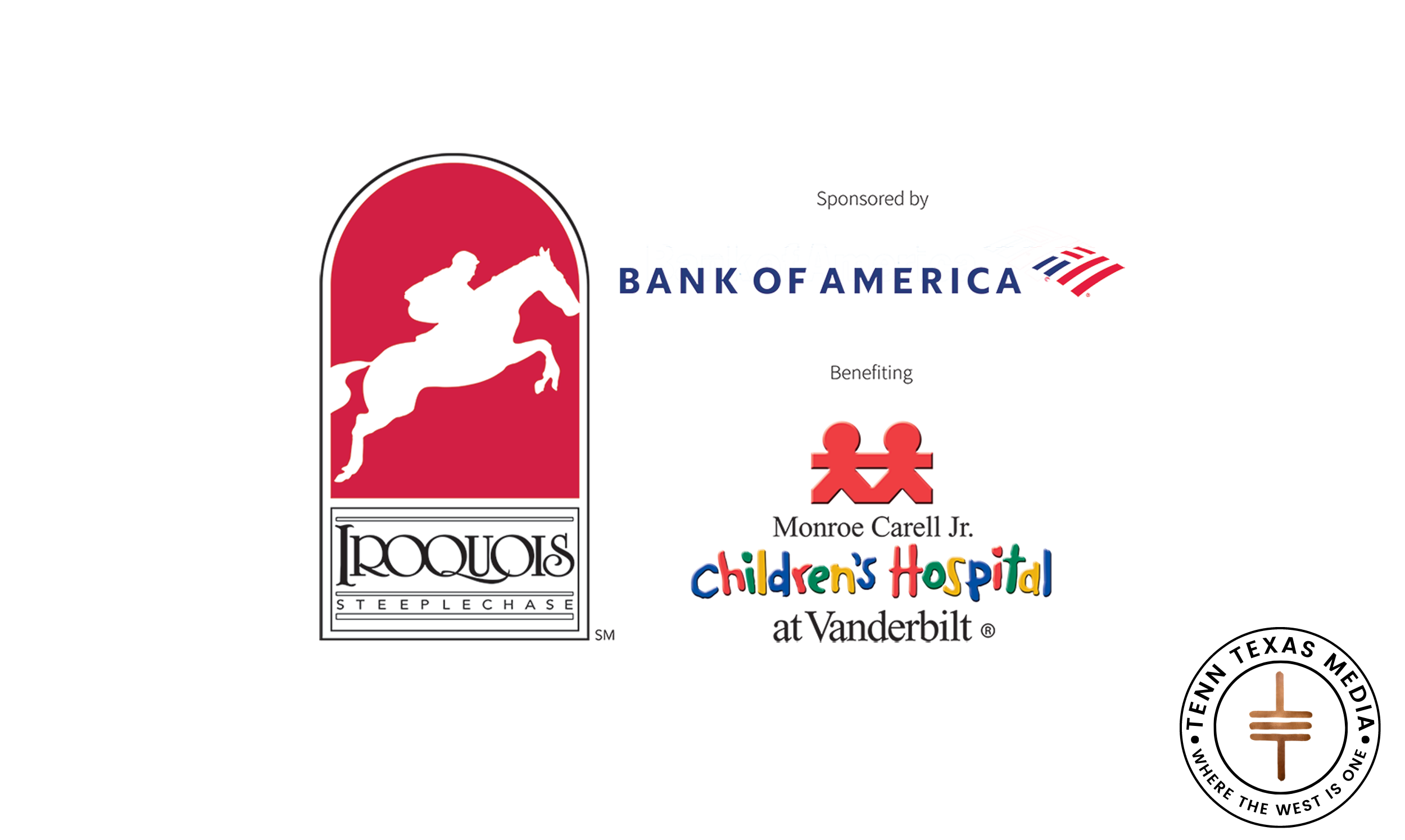 NASHVILLE, Tenn. –The Iroquois Steeplechase sponsored by Bank of America, benefiting Monroe Carell Jr. Children's Hospital at Vanderbilt announced today that Scaramanga owned by Malcolm Denmark and trained by Willie Mullins will travel from Ireland to race in The Calvin Houghland Iroquois.
In making the announcement, Iroquois Steeplechase Chairman Dwight Hall said, "We're excited to announce that 17 time Irish Champion trainer, Willie Mullins, is sending top handicapper Scaramanga to compete in our feature race the Calvin Houghland Iroquois Steeplechase. Seven time Irish champion jockey, Paul Townend, takes the ride in the black and white checkered silks of owner Malcom Denmark. It's always an exciting bonus when we attract the good horses from overseas. I think it's a real tribute to our race that we have become an international target. Our course at Percy Warner Park is a real gift and we take great pride producing competitive safe races at the highest level. Our purses and legendary hospitality also make us a bucket list destination.

The gates open at 8 a.m. on Saturday, May 13 at Percy Warner Park with anticipated attendance of approximately 25,000 for a fun day of racing, parties, community and fashion. Participants are reminded to print parking passes at home and display on the dashboard to keep the entry running smoothly and quickly. Guests can enjoy innovative food trucks and full-service bars throughout the grounds for their convenience. Coolers are still allowed but no glass containers, pets, propane grills, pyrotechnics, fireworks, firearms or amplified music. Children 12 and under are free in the tailgating areas.

For more information, visit www.iroquoissteeplechase.org.
About the Iroquois Steeplechase

The Iroquois Steeplechase is an iconic sporting event that has been Nashville's rite of spring since 1941. Held the second Saturday of each May at Percy Warner Park, the annual event attracts more than 25,000 spectators and is Music City's celebration of time- honored traditions, Tennessee hospitality and southern fashions. The event also supports several philanthropic causes and has donated nearly $11 million to Monroe Carell Jr. Children's Hospital at Vanderbilt since 1981. To learn more about Steeplechase, visit www.iroquoissteeplechase.org.
About Monroe Carell Jr. Children's Hospital at Vanderbilt
Monroe Carell Jr. Children's Hospital at Vanderbilt is one of the nation's leading children's hospitals, treating and helping to prevent a full range of pediatric health issues from colds and broken bones to complex heart diseases and cancer. Achieving 10 out of 10 nationally ranked pediatric specialties in 2022, Monroe Carell was again named among the nation's "Best Children's Hospitals" for the 16th consecutive year by U.S. News & World Report. Additionally, the hospital earned the distinction as the No. 1 pediatric hospital in Tennessee, and for the second year shares first place in the Southeast Region.
Monroe Carell, a nonprofit organization, opened in 2004, expanded its physical space in 2012, and recently added four new floors encompassing 160,000 total sq. ft. The new expansion helps to advance the size and scope of the hospital's mission. For more information, click here.