NUTRIEN AG SOLUTIONS AND BUNGE ANNOUNCE LOW- CARBON INTENSITY SOYBEAN PROGRAM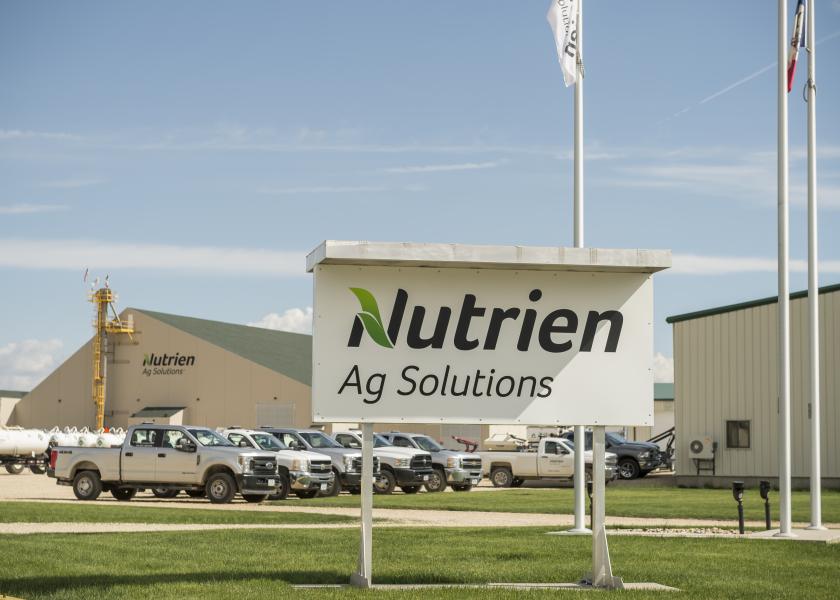 This year marks the launch of a new alliance between Nutrien Ag Solutions and Bunge focusing on low carbon intensity soybeans. For 2023, the geographic focus is to enroll 100,000 acres around two Bunge crush facilities: Council Bluffs, Iowa, and Decatur, Indiana.
To qualify, farmers can be long-term practitioners or new adopters of:
cover crops
reduced tillage
nutrient management
Nutrien Ag Solutions will provide crop consulting services, custom applications of fertility and/or chemistry, analytical testing of soil, water, tissue, traceability, and data collection in their Agrible platform
In the alliance, Bunge plans to contract with the farmers to manage harvest and post-harvest commercialization, which could include fuel, oil for food, and meal/livestock feed.
"It's an exciting time for us in this space with sustainable ag," says Matt Marshall, Nutrien Ag Solutions Vice President, Sustainable Ag and Retail Strategy. "We have many downstream players seeking outcomes but lacking the capabilities to bring those about. This partnership recognizes Nutrien's capabilities to collect the field level data and quantify the outcomes."
Farmers are paid on a per acre basis, and payments are calculated by the practice adopted and the time it's been adopted for. Signups began in mid-May.