IMPRESSIVE SPRING WHOLESALE RALLY LEADS BEEF TOWARD LOOMING HOLIDAYS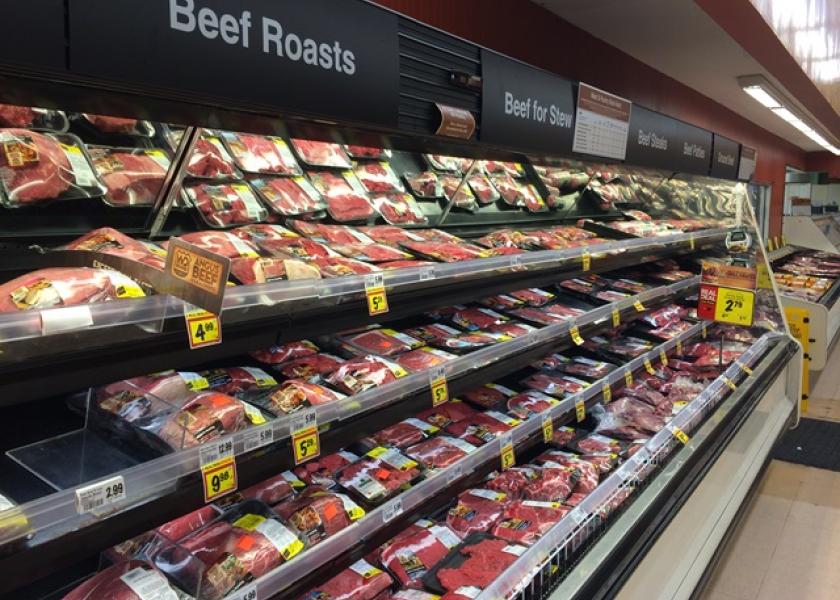 Cattle prices have pulled back from the all-time high cash high of $182.86 per cwt. recorded on April 17, but that hasn't slowed the advance of wholesale beef prices. Friday's Choice boxed beef printed at $311.44 per cwt., which is $28 per cwt. higher (10.3%) in just four weeks.
Wholesale beef prices hit a recent low the end of March at $280.51 per cwt., but the steady march higher since then put Friday's close as the highest Choice boxed beef cutout value for that week on data available back to 2004.
The rally in wholesale prices has certainly been supportive of the fed cattle market, and the gains have been across the carcass. Rib values, however, have lagged the lesser value primals in terms of percentage price gains, and that may be indicative of further gains in the near future.
"The rib primal value rose from a low of $453.27 per cwt the last week of March to $478.28 per cwt last week, a gain of $25.01 per cwt or 5.5%," according to Livestock Marketing Information Center (LMIC) agricultural economist Tyler Cozzens.
Other cutout values, however, have outperformed the rib primal, some in spectacular fashion. For instance, Cozzens said the loin primal value was $434.22 per cwt., a gain of 13% in five weeks. The round gained 7.2% over the month to $231.98 per cwt.
Since the last week of March, the chuck primal value has gained $23.83 per cwt (10.7%) while the brisket and flank primal values were $242.48 and $201.23 per cwt last week, respectively, an increase of 11.1% and 15.0%, Cozzens said. And since the start of 2023, the plate primal value has jumped 56.2% from $170.12 to $265.69 per cwt. last week.
"As the boxed beef cutout value and beef primal values have risen, retail feature activity has tracked similarly to levels seen last year," Cozzens said. "The USDA weekly Retail Beef Feature Activity report from AMS reports the feature rate as a sample of retail stores nationally, and last week it was 67.5%."
The feature rate is defined as "the amount of sampled stores advertising any reported beef item during the current week, expressed as a 'percentage of the total sample.'"