US PORK FIRMS DIVIDED OVER BILL IN CONGRESS TO OVERTURN CALIFORNIA ANIMAL WELFARE LAW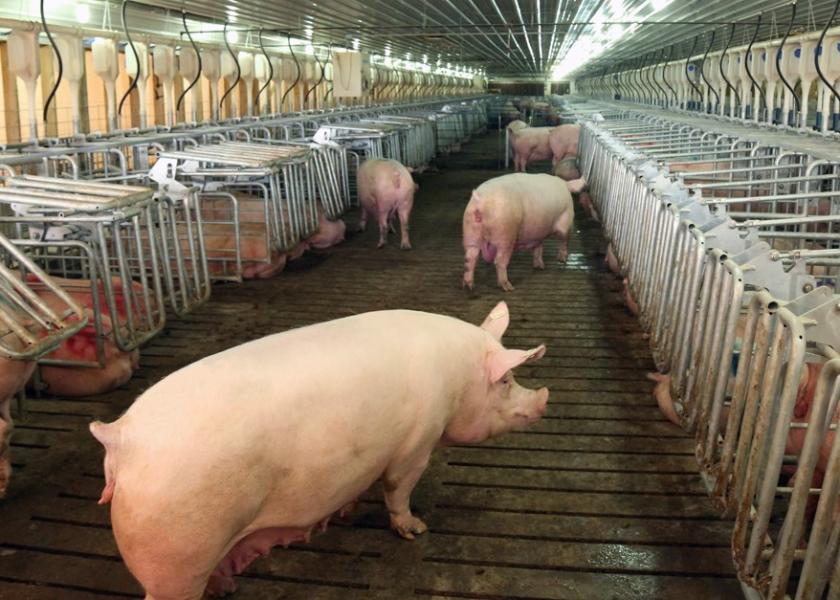 Some big U.S. pork producers who have spent money to comply with a California law requiring more living space for certain farm animals are lukewarm about legislation proposed in the U.S. Congress that would overturn the state law.
The National Pork Producers Council (NPPC) supports the Ending Agricultural Trade Suppression (EATS) Act, a bill introduced by U.S. Senator Roger Marshall and Representative Ashley Hinson that would curb the ability of states to regulate agricultural products sold within their borders.
The lawmakers have said their aim in part is to overturn California's Proposition 12, which bars sales in the state of pork, veal and eggs from animals whose housing conditions fail to meet certain standards.
But Clemens Food Group, the No. 5 pork processor in the country, said it does not support the EATS Act. Other big producers like Hormel, Smithfield and Tyson have said publicly that they intend to comply with the California law when it takes effect Jan. 1.
NPPC has fought Proposition 12 since it passed by ballot initiative in 2018. In May, the lobby group lost a case against the law before the U.S. Supreme Court.
The group spent $780,000 between April and the end of June lobbying on issues including the EATS Act, according to public filings.